Nokia 6 is upcoming phone of Nokia, a popular mobile brand which. I believe most of the readers have used Nokia mobiles, Either their own or owned by their parents. If you never used one but I am quite sure that you've must heard of it. Nokia is famous for its mobile specially in 90's and early 2000's Nokia became one of the most famous if not most famous, mobile manufactures. People used to prefer Nokia cell phones than other. We all loved "the legendary"  Nokia 3310 right? By the way Nokia recently has released new 3310-2017. It look cheesier than the early one though.
Brief Look at History of Nokia
Many people here know Nokia as a mobile phone manufacturer but what you don't know is Nokia originally was established as a pulp mill in 1865. Yes it's true I repeat It's true. Nokia also produced toilet papers.. Yes fellows Toilet Papers… Interesting Right? Nokia, the mobile making guys, switched many industries. It produced Rubber boots, cables…. It really is amazing and true. Don't believe me? See the source link Here or Click Here for Wikipedia page
Nokia 6 Review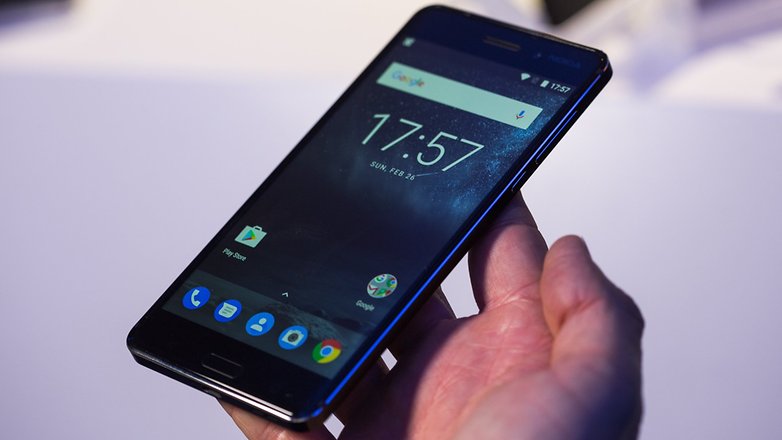 Lets come back to main topic. In this article, Upcoming Nokia 6 will be the center of discussion. The phone is set to be released in August. After HMD Global purchased Nokia, the news to release Nokia 6 was announced in January 2017. Nokia shifted its cell phones to Android OS instead of Window OS . Nokia 6 will be the first Android Smart Phone by Nokia. The phone will have Android 7.0 OS with 5.5 Inches touch screen. You can see the full review below made by The Budding Technologist.
You can get the phone for $180. The price is at budget. If you are looking for a good budget phone with big screen and decent price then Nokia might be a good choice for you
Click Here for more mobile Review
Click Here to see more of my articles
-Source (https://archive.is/20140501052718/http://company.nokia.com/en/about-us/our-company/our-story),
(https://www.youtube.com/watch?v=mYjaRTFu5f4)
Image taken from (https://fscl01.fonpit.de/userfiles/6727621/image/2017/MWC17/AndroidPIT-NOKIA-6-5956-w782.jpg)
Cover Image taken from (https://i.ytimg.com/vi/KUyDnteWAYg/maxresdefault.jpg)