Missing those old Pokemon days? Missing Ash, Brock and Misty altogether traveling through Jhoto and Kanto? Those Pokemon days were gold for sure. Misty and Brock both were great characters especially Brock! Everyone loves Brock. Although Ash, Brock and Dawn were great together but these three have their own level. The good news for old fans is that Misty and Brock to Return in Pokemon Anime!
Most of the 90's kids remember watching Pokemon. The show was on its boom during first 2 major seasons. Both seasons followed adventures of trio Ash, Brock and Misty. Pokemon Sun and Moon are airing currently. Recently a Japanese magazine announced that both will be returning in upcoming episodes of Pokemon Sun and Moon. You can see the picture below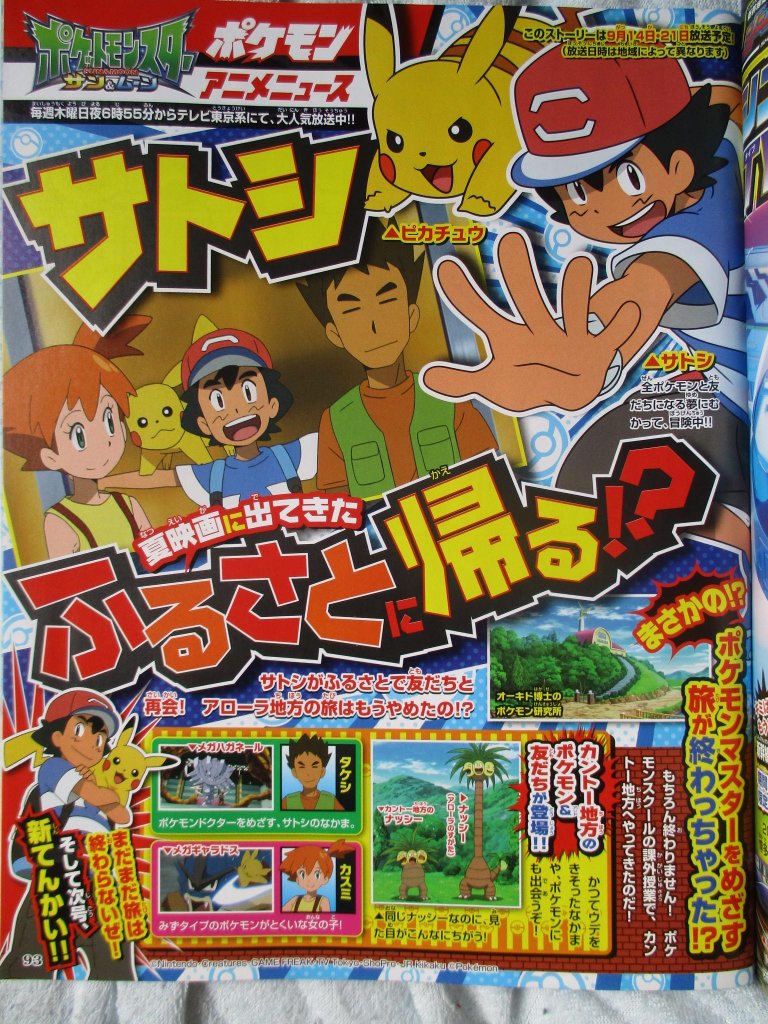 The character design do have changed a lot. Unlike previous design, the new design gives more childish look to characters (and also makes me cringe!)
Brock and Misty will appear in September 14 and the September 21 Pokemon Sun and Moon episodes. Ash will travel to Kanto region to meet his both friends.
Misty was last seen on Anime on 2005. Brock However was in Advance and Diamond and Pearl seasons too. A hardcore fan sure did cried when he left in 2011. Its good to hear Misty and Brock to Return in Pokemon Anime!
The old Pokemon fans like me will sure be delighted to hear the news. But we have to wait a bit more for the dubbed episodes to air
Click Here for more entertainment stuff
source: https://www.kotaku.com.au/2017/08/brock-and-misty-are-returning-to-the-pokmon-tv-anime/
cover image source