Calling some friends and want to play some video games? Or want some competition online? In this article I'll highlight 5 Multiplayer games on PC to play with friends or play online. So lets begin
1-Rocket League
Rocket league is a pretty famous games. the game is developed by Psyonix. In Rocket League you play football but with a twist. Yes you play with the cars. You drive your car through the stadium and try to score goals. The game is highly addicting and quite popular online. Rocket league is even considered as an eSport and online tournaments for players are conducted by Psynoix.
2-Gang Beasts
Gang beasts is a beat'em up party game by . The game is ridiculously hilarious. You'll play the game for few minutes and will end up laughing like an idiot. In the game you chose a cuddly character to begin with and try to eliminate other players from the map. The game is pretty entertaining when played with group of friends. The good thing is that Gang beats support up to 8 players in a match. Although the game is still in early access on Steam, but it still is enjoyable
3-Speed Runners
Speed Runner is a side scrolling racing game by DoubleDutch games. The game originally was a free web browser game. In Speed Runner, you race in a match of 4 players. In the race player use special items and tactics to slow othe down and win the race. Speed Runner is a decent fun game to play with friends or online
4-Soni All Star Racing Transformed
We all played sonic games in our childhood right? Sonic was one the favorite game character of childhood. In Sonic All Star Racing Transformed, You not run along and collect some rings but you grab a kart a race against other players. Sonic ASRT is a kart racing game like Mario kart franchise and offers some intense racing. Similar to Mario kart, in this game you grab items along the race to attack your enemies or to use them yourself. The game is a must get if you and your homies are fan on racing games.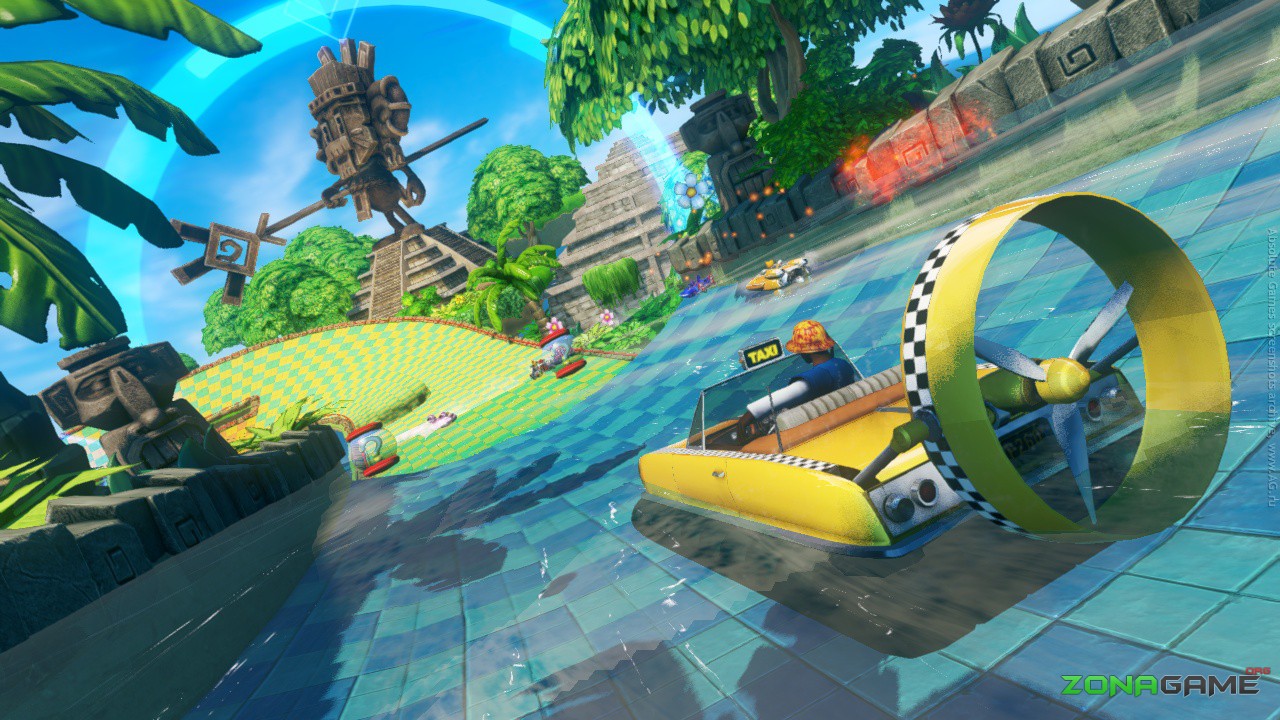 5-BrawlHalla
BrawlHalla is a fighting game developed by Blue Mammoth Games. The game unlike other listed, is a free to play game. You can grab a free copy of the game in Steam and play online with the friends. BrawlHalla is similar to a popular game, Super Smash Brothers. In Brawlhalla up to 4 players fight and try to eliminate other players, just like in the game mentioned. BrawlHalla also offers other game modes like BrawlBall, SnowBrawl etc.The game is a must play with friends and also it FREE. For more free to play games you can click here
So which one is your favorite game that you play with friends?
Click Here for more about games
For Android games Click here