AJ Styles made his debut in WWE in 2016 Royal Rumble. In then less then the 2 years the Phenomenal One became WWE Champion, United States Champion and defeated John Cena Clean in Summer Slam. Styles defeated Dean Ambrose to claim WWE championship and Kevin Owens to get US Championship
Debuted as baby- face, AJ turned heel on John Cena before Money in the Bank 2016. After his feud with John Cena ended in Royal Rumble 2017, He slowly turned baby-face again. Styles within his heel persona in SmackDownLive, claimed he is the face that run the place. To be honest no doubt he is. With his phenomenal performance Styles was no doubt highlighte of SmackDownLive since the draft.
WWE is not the only promotion Styles ever worked in. He worked in TNA, NJPW, ROH to name few.In the list I'll be highlighting 5 AJ Styles matches from every promotion he worked in, that are best in my opinion. You may or may not agree with the list.
5-AJ Styles vs Minoru Suzuki (NJPW G-1 Climax 24)
Styles faced Minoru Suzuki also known as submission machine in NJPW G-1 Climax 24, day 8. Despite unconventional wrestling style of MMA fighter Suzuki, Styles managed a phenomenal match with his opponent and claimed his victory. 4-AJ Styles vs Kota Ibushi (NJPW Invasion Attack'15)
This is another brilliant match of NJPW and shows quality of NJPW. AJ Styles faced Kota Ibushi in NJPW invasion attack. The match was filled with high flying moves and the best part was Phoenix Splash countered into Styles Clash for a win.
3-AJ Styles vs John Cena II (WWE Summer Slam 2016)
John Cena rivalry with AJ styles was probably one of the best rivalry Cena ever had in WWE. The rivalry yielded three PPV singles matches and all three of them are worth it. The best one in my opinion was there match at SummerSlam.
2-AJ Styles vs Shinsuke Namakura (NJPW Wrestle Kingdom 10)
AJ Styles fought Shinsuke Nakamura in Wrestle Kingdom 10 in 2016. The phenomenal one and king of string style gave a classic match for audience to enjoy. This match was last match of AJ Stykes in NJPW. The match was for intercontinental Championship and result was Styles losing to the champion, Shinsuke Nakamura.
1-AJ Styles vs Cristopher Daniels vs Samoa Joe (TNA Unbreakable)
In September 2005, When Styles, early in his career was part of TNA, battled his real life best friend Christopher Daniels and Samoa Joe in a triple threat match in TNA Unbreakable. The Match was for X Division Champion. Style defeated likes of both to become 5th time X Division Champion. The match received 5 Star Rating.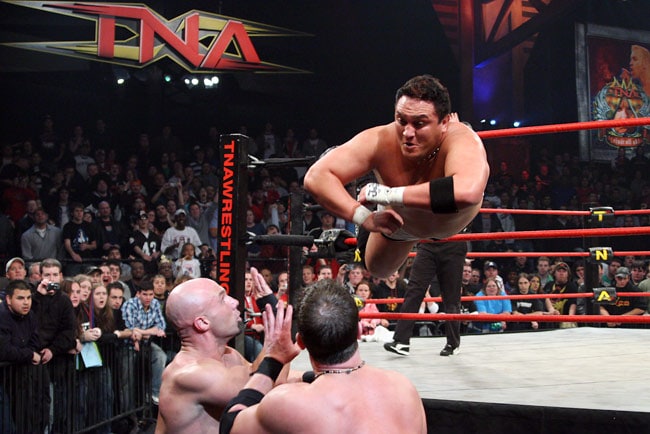 Click Here for more content about wrestling
Feature Image is taken from http://www.hardcoregamer.com/wp-content/uploads/2016/09/aj-styles-3.jpg